Before you hit me with cotton balls saying Mother's Day should be celebrated every day, I must say, I agree with you 100%. (Most) mums (and dads) sacrifice so much for their family. My mum isn't the type to expect gifts and the only thing she really does nowadays is read.
When I was younger, we might have a special dinner to celebrate birthdays but no so much for Father's/ Mother's days. My mum is an independent lady. She does what she wants, when she wants. She was the "bad cop" to my dad's "good cop" when it came to my studies. Because of her, I was transferred to another school when my grades started to slip when I was about 9. I paid attention in school but I needed more attention than a teacher with 40 kids in a class could give me, and she recognized that.
When I had appendicitis at 10, she stayed with me in the hospital in an uncomfortable chair/sofa so I wouldn't be alone. My parents bought me the McDonald's toy which really made my day as I was collecting that particular collection then.
Remember them?
They brought me Beano and Dandy comics and magazines and made sure I was well taken care of. I don't think I was a handful to handle (I think!) because my parents brought me up in a way that we always had open discussions about anything under the sun. They always explained why they had to do or not do certain things, and trusted me. I didn't have to sneak out for parties as I just simply told them the truth and as long as they knew who I was hanging out with and where, it was usually no issue. When it was time to choose a college programme, I was clearly lost. I had no idea what to do.
I had friends who knew they wanted to be doctors or housewives as soon as they
were born
left school but I was clueless, so my parents did some research about a few institutions and just before SPM, started approaching them with my trial results. Because of my clueless-ness, they enrolled me in a "safe-bet" programme- a Business Executive Programme where I learned all aspects of a business.
I'm glad I got enrolled there as I reunited with a childhood friend and made new friends who remain my besties today.
Back to mum! After graduating, she attended a few job interviews with me. (Yes, the start of the term "helicopter parent") but she didn't attend them WITH me. She simply made sure that the companies I went to were genuine and that I was safe, not alone with some freaky boss/stalker/psychopath.
When it was time to marry ( I was dating my now hubby for 8 years), she pulled her "psychomum" act (used a lot during school) on us and made us decide on whether we wanted to be married or she would ship me out somewhere.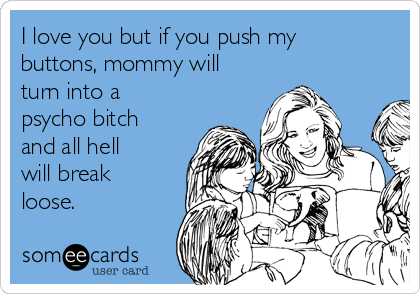 We thought "what the Hell" and decided to get married. It wasn't easy getting a venue at the end of the year with just two month's notice, without spending two arms and two legs but she managed to find us a nice hall at a reasonable price. That's how supermom-ly she can be. I was too busy with work then to really focus on the wedding (and weddings are where parents get things done their way anyway, especially in Malaysia).
Now that hubby and I live on our own, I see her on a bi-weekly basis. We usually meet over a meal, catching up on current affairs and religious matters. She has a wicked sense of humour and she's really caring and I'm lucky to have her (despite her wonkiness sometimes!).
NEXT POST : Shop for Mother's Day (Part Two)
Tell me about your mum and what you plan to do for Mother's Day! Leave your comments below!