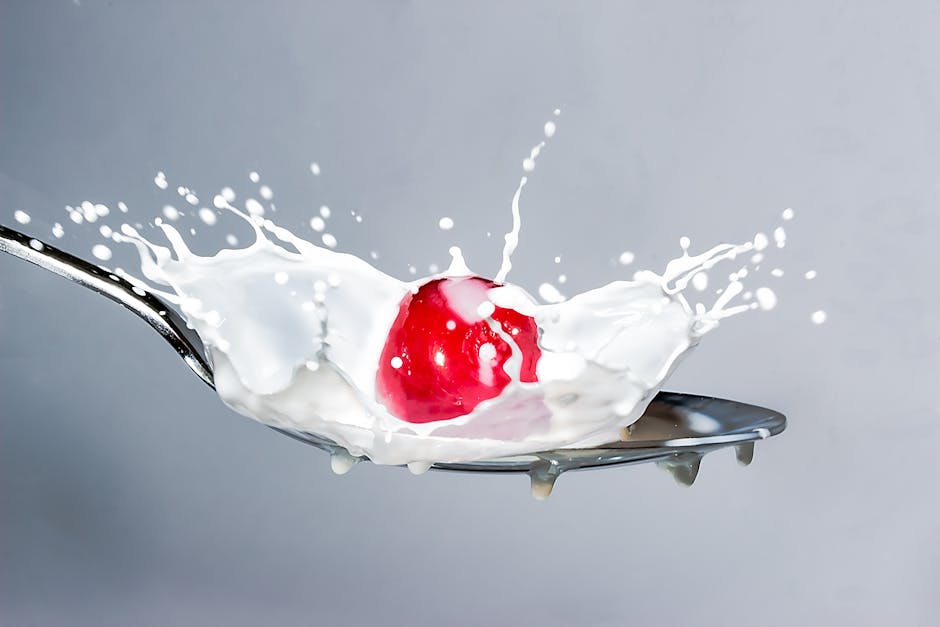 So we're in the third quarter of the year. Time to have a check on our health goals. Let's talk about your milk intake.
Milk — whether it's cow's milk, soy milk, or almond milk — provides between one-fourth and one-third of all the calcium most kids and adults should have in a day. Cow's milk is also an excellent source of lean protein. It contains many other essential nutrients, including phosphorus, vitamin D, potassium, niacin, and riboflavin, important for adult and kid's health.
I've always loved milk as a kid and continue to do so as an adult.
Most kids (73 percent) drink milk, but only about 20 percent drink low-fat or nonfat milk, which is the healthiest option. According to the South East Asian Nutrition Survey (SEANUTS), nearly 50% of children in Malaysia do not meet calcium and vitamin D needs, and the Malaysian Adults Nutritional Survey 2014 indicates adults' intake of major micronutrients such as calcium, iron, vitamins A and C, is less than two-thirds of the recommended nutrient intake (RNI) by the Ministry of Health. More worrying is the findings from the SEANUTS survey which showed that Malaysian children drink on average only half a serving of milk a day, and that only a mere 5% of children actually meets the recommended two servings of milk daily, which could have helped them meet calcium and vitamin D needs.
According the U.S. Department of Agriculture's 2010 Dietary Guidelines, this is how much milk children should drink daily:
Children ages 2 to 3 years: 2 cups
Children ages 4 to 8 years: 2 1/2 cups
Children age 9 years and older: 3 cups
MILK SAVES LIVES
Despite its contributions to good nutrition, many adults often shun drinking milk. Maybe the next fact will encourage you to drink more milk. Researchers at the universities of Reading, Cardiff, and Bristol in the UK say that drinking milk could reduce your risk of dying from heart disease and stroke by as much as 20 percent!
MILK SAVES TEETH
Another fun fact: milk's calcium and vitamin D can build strong bones, but did you know milk can also help save a tooth in an emergency? If a permanent tooth gets knocked out, dropping the tooth in a glass of cold milk could help preserve it until a dentist can put it back in its socket.
CHOCOLATE MILK IS GREAT AFTER WORKOUTS
In a study of trained cyclists, those who drank chocolate milk post-workout experienced better body composition, improved training times, and overall better physical shape than peers who had sports drinks.
IS FLAVOURED MILK GOOD FOR KIDS?
School lunchrooms are caught up in the debate whether chocolate milk is a healthy drink for children. "I'd rather see a kid drink low-fat chocolate milk and have a little extra sugar than not drink milk at all," says Marjorie Nolan, MS, RD, a New York–based nutrition counselor and a spokesperson for the American Dietetic Association. Same with other flavored milks, she says. Studies show that children who drink flavored milks have healthier diets than children who drink soda and sweetened fruit juices.
ALLERGIC TO MILK?
You're not alone. Between 1 percent and 7.5 percent of children younger than a year have an allergy to the protein in cow's milk and formulas based on cow's milk. But there are lots of alternatives to cow's milk — soy milk, almond milk, and rice milk, to name a few. Many of the milk alternatives are fortified with calcium. Choose substitutes that provide at least the same amount of nutrition as milk and sticking to unsweetened varieties to scale back on calories and added sugars.
OUTGROW YOUR ALLERGY
Children with milk allergies may outgrow them faster if they eat baked foods that contain milk, say researchers at the Jaffe Food Allergy Institute at the Mount Sinai School of Medicine in New York. They studied 88 children who had milk allergies and were fed muffins, cookies, waffles, and other baked foods that contained milk as an ingredient. Researchers found that, over time, the children who had been fed the baked products ultimately did better with uncooked milk than kids who were kept off milk altogether.
STILL HATE MILK?
An 8-ounce glass of milk has about 300 milligrams (mg) of the calcium you need. You can find a bountiful 415 mg of calcium in one cup of plain 2-percent yogurt. Half a cup of broccoli has 89 mg of calcium, so you'd need to eat 1 1/2 cups of broccoli to come close. You'd need to eat about 5 ounces of salmon or 6 ounces of tofu. It's important to remember that vitamin D helps your bones absorb calcium, so don't skimp on the sunshine vitamin for optimal health.
According to Dr Poj Bee Koon of Faculty of Health Sciences, UKM, who led the SEANUTS Malaysia survey, the most commonly consumed breakfast such as roti canai, nasi lemak, roti telur, sardine sandwiches, curry puffs and kuih do not supply enough essential nutrients to meet 20 to 25% of daily recommended nutrient intake for both adults and kids.
However, when these breakfasts are consumed together with a 250ml serving of fortified milk, the ideal 20-25% of daily nutrition intake can be attained. Nasi lemak is one of my favourites when it comes to dinner, not breakfast!
Guests to the Dutch Lady are asked to vote for their favourite breakfasts and guess how much nutrient intake comes from breakfast
Ashlee Ng, Marketing Director of Dutch Lady Malaysia says "Breakfast is the most important meal of the day as it is the first meal we eat after 8 to 12 hours from our last meal. Depriving our bodies of nutrients for as long as 12 hours means our brain lacks energy when we wake up." (Maybe that's why we see so many zombies at work)
Emcee Serena C questioning the usual suspects (not!). The interview panel comprising of Dr Po (UKM), Miah Chuah (Nutritionist at Dutch Lady Milk Industries Corporate), Actress Sari Yanti and Blogger mum Kylie sharing their thoughts about how much milk they and their families take
Milk makes your teeth stronger. Look at their brilliant smiles!