I love shopping online mainly because it's so convenient. No driving through heavy traffic on the road and fighting your way through human traffic in malls. I've shopped for shoes, clothes, and electrical goods and I've not had any problems with the quality of products.
Once I see what I like and the price is right, I'll get right on to purchasing it. I've shopped on various platforms and Lazada is one of them.
If you've been super busy and have had no time to do your year end shopping, you're in luck!
Lazada Malaysia has began their biggest online shopping event in Southeast Asia, Online Revolution. This month-long event, which started on 11 November 2016 till 12 December 2016 (midnight), is Lazada's fifth Online Revolution since its inaugural launch in 2012.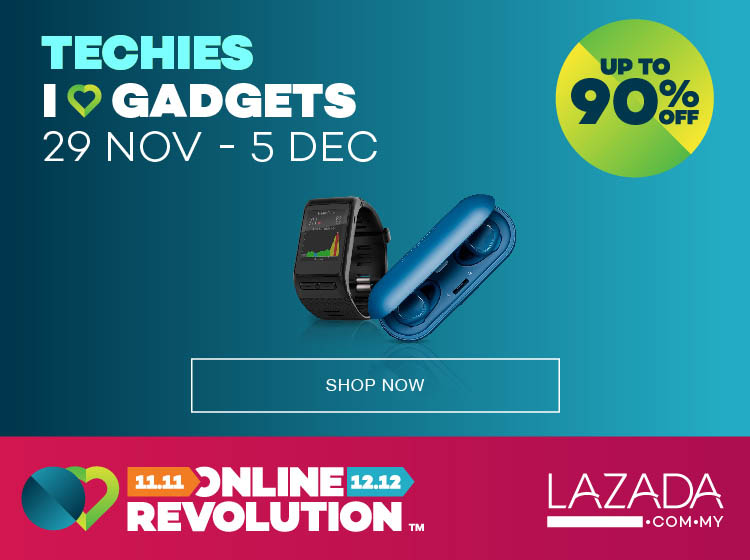 Did you know that besides household goods, clothings and electrical products, you can also purchase food and beauty products from Lazada?
It's been a massively busy few weeks with setting up my new business consulting business and peak season for events, anything that can help me save time, makes me happy!
When I returned from my business trip, I found a box of surprises waiting for me.
I found that I can purchase Maggi, Milo, Nestle Just Milk, Nescafe, Nestle Cerelec (not for me but great for my mummy friends), and even hair styling stuff from Loreal.
Talking about all these items has made me a little hungry! It's been raining every evening this week and Maggi Royale White Tomyam is a quick and yummy option.
Hmm..what's next on my list? I'm eyeing the Nescafe White Coffee Pandan. Might have that later tonight!
Check out also the Black Friday and Cyber Monday sales which promises up to 90% off!