I've seen my fair share of vandalism on public property in Malaysia. Mostly graffiti on walls, some of which are really creative.
Julia Volchkova - Penang (Malaysia)
Other forms of vandalism not attractive AT ALL
They even stick stickers on road signs!!
Have you seen the graffiti art in Brazil? They're absolutely everywhere! Even on historical sites!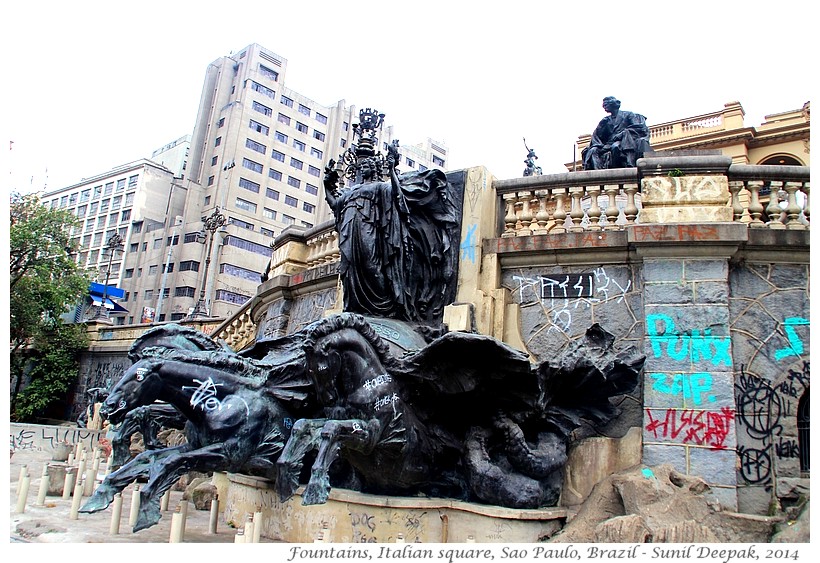 But vandalism with humour in mind, I find truly amusing. Here are some compiled by BoredPanda:
#8 Kung Fu Fighting
#9 Found This In The Bathroom By My School's Band Hall
#10 Cruel
#11 I Saw This Stairway At School... Did What I Had To Do
#12 A Few Nice Ones
#13 Calvin & Hobbes
#14 Clever Street Art
#15 Diabeetus
#16 Sausage
#17 Shining
#18 This Street Art Caught My Attention
#19 I Don't Always Laugh At Vandalism, But When I Do...
#20 Ufo Attack
#21 Train Vandalism In Beautiful Belgium
#22 Whoever Did This, You Have Earned My Respect
#23 Oops, Sorry
#24 Whoever You Are, However Drunk You Were, Be Proud
#25 Ghost Busters
#26 Middle-class Vandalism
#27 Pac Man
#28 Street Art In Olsztyn, Poland
#29 Reboot Universe
#30 Spider
#31 Looks Heavy
#32 Advertisement Hacker Don't Like Apple
#33 Cut Along Line
#35 Piano
#36 Something To Be Really Cautious About
Which is your favourite?
Disclaimer: This post does not condone any sort of vandalism