As a kid, my parents taught me to appreciate nature and we used to go to places like Bukit Cherakah, Port Dickson and FRIM where nature ruled.
I really like hiking but not extreme hiking where crossing rivers and climbing vertical rocks are required. The last time I went into a jungle was at Bako, Sarawak years ago.
I love being in nature as long as the amenities (and functioning bathroom!) are there. What about you? Would you love staying in these gorgeous tree houses?
Homie Treehouse (Unknown Location)
Treehouse by Takashi Kobayashi in Japan
Spider's Leg Treehouse in Germany.
Tree House Andre Wenning
Located in Osnabrück Germany, Andrea Wenning is one of the most famous architects who design tree houses. It is very famous in Europe and his work is of the most recognized worldwide, was the creator of this beautiful tree and describes it as the perfect place for a romantic getaway or friends.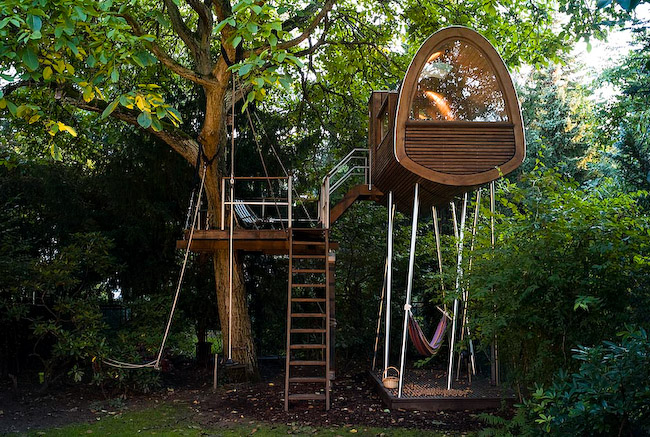 Somewhere in Germany
This beautiful tree house was built by Tereasa Surratt and David Hernandez.
Location unknown
Location unknown
A house in Yerres, France
The Sustainability Treehouse is located at the Summit Bechtel Scout Reserve, a 4,000-hectare tract of land in rural West Virginia. It was designed by Mithun as the permanent home for the two-week-long Jamboree, which takes place every four years and is attended by 50,000 scouts and volunteers.