When I was younger and my paternal grandma was still around, my dad and I used to travel to Ipoh, Perak for the Chinese New Year Reunion Dinner which falls in either January or February every year. The Chinese New Year consists of two days off a year but Malaysians are known to extend their leave so that they can enjoy the whole week off.
As a kid, I enjoyed our 3-hour drive using the rural roads, passing kampung houses, rubber plantations and cows and chickens. There was just so much to see! We would usually leave in the wee hours of the morning to avoid the massive jams of families all heading to their home towns and arrive in time for breakfast.
The reunion dinner would take place on the eve of Chinese New Year amid much fanfare. The main highlight is the lousang or Prosperity Toss- a raw fish salad. It usually consists of strips of raw fish (usually salmon), mixed with shredded vegetables and a variety of sweet and sour sauces and condiments, among other ingredients. The festive mood would continue to the next morning with the sounds of fire crackers going off just after dawn and lion dance drums beating in the distance. We would usually stay with either one of my two uncles- Uncle L or Uncle M (I preferred the latter as I would have a cousin around my age to play with). Like my dad, he also married a Muslim so his food was "halal" for all to eat. We have three Muslim reverts in my dad's family.
One of my family's Lousang sessions
A photo of a Lion Dance during my recent Saigon trip.
The Chinese New Year day tradition was to put on our newly bought cheongsams or sam foos or new daily wear outfits and wait in line according to age to offer tea to my grandma and collect ang pows (money packets) from the elders. We would then go to my uncles' and aunt's houses who lived close by.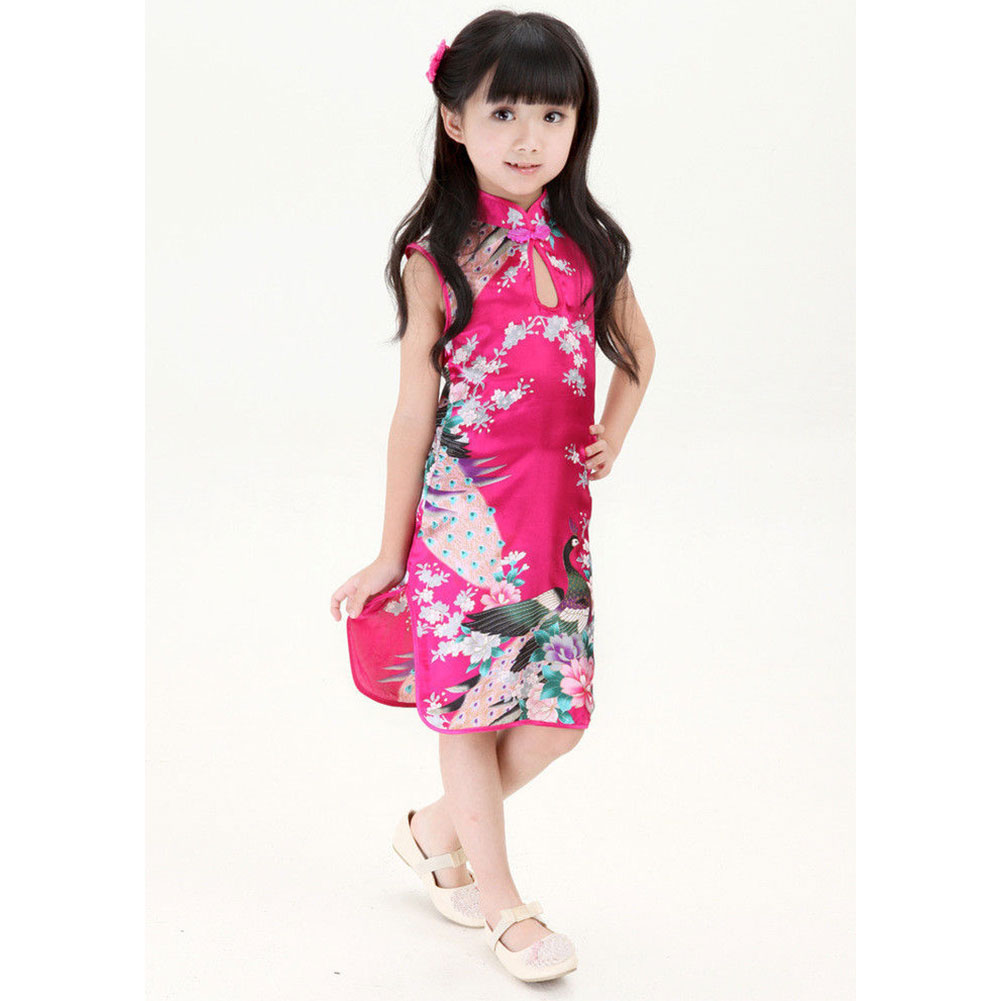 A cheongsam available on ebay
Besides our annual reunion dinner, we also had trips to Frasers Hill or Cameron Highlands where we stayed in a bungalow managed by a family who would cook for us. We used to play cards, play ball in the huge garden and admire the beautiful flowers while enjoying the cool climate.
When my grandma passed on, we continued this tradition for a few more years until my Muslim uncle who lived in Ipoh, moved to Kuala Lumpur with his family. Now that we had three uncles in Kuala Lumpur and two uncles and one aunty left in Ipoh, we decided to have separate reunion dinners, one big reason being to avoid the jams that have become worse over the years.
It's sad, I know.
So, you can now imagine, we hardly see our relatives in the North but thanks to social media, we do keep in touch. Nothing beats meeting face-to-face so last year, I was excited to learn that my cousins (daughters to my aunty in Ipoh) were planning to throw a reunion dinner to celebrate her parents 75th birthday and 50th wedding anniversary this year. Both the Lam's (my family) and the Leong's (her dad's family) would be invited to have dinner at Ipoh Swimming Club over the long Labour Day weekend.
Labour Day arrived and we brought our cats, S and L, for the trip hoping that the hotel would be okay with two potty trained cats. I drove while my dad became my co-driver and hubby caught up with his sleep with S and L at the back.
As much as I expected a jam due to the long weekend, I didn't expect it to be 5-hours long (the usual drive takes 2 hours)! So we crawled from Kuala Lumpur to Tapah and the traffic cleared after the Tapah rest stop. We arrived at our hotel at about 4.45pm (we left at 11am). As soon as the front desk saw the cat carrier, she barred us from entering the room. So I begged her to give us 30 mins just to freshen up, let S and L do their business in their sandbox (they were too busy sussing the room out so didn't end up doing anything) and we would leave the hotel for dinner with our cats. She relented.
I called my uncle to explain the predicament and he was kind enough to accept S and L for the night. We quickly showered, changed and left the room with the cats and gear. My dad, of course, tsk-ed tsk-ed me saying I shouldn't have taken the chance of bringing them with us but I've never had any issues prior to this so I'm pretty sure it's a case of bad luck. S and L are great travellers, never causing any fuss in the car and in hotel rooms.
We arrived at my uncle's place just before 6pm and we were greeted warmly by my uncle L, his wife S, Billie their dog and another uncle K who flew in from Australia just to attend this dinner. Uncle L and Aunty S's two sons were having a nap so my aunt ushered me to the dry bathroom where I made S and L comfortable. After they settled in, I caught up with my uncles and aunt. We left to the Ipoh Swimming Club shortly afterward with Uncle K.
My dad and my uncle K from Australia in front of the Ipoh Swimming Club
As soon as we reached the function room at about 6.40pm, we were swarmed by relatives. It was a great celebrity moment hahaha. My dad who is the eldest in the family was introduced/ reintroduced to members from the Leong family and extended Lam family members. We already knew most of them as we had met them during Chinese New Year from years before so it wasn't awkward in any way.
After about 30 minutes of catching up over fruit tarts, nuts and drinks, we were asked to be seated and the eldest Leong sister gave an informal welcome speech. This was followed by a scrumptious dinner consisting of about 7 dishes, served one after another. We were entertained by photos on the big screen and my cousins singing in between and the night ended with lots of photo taking and the compulsory speech by the celebrated couple themselves. Before we knew it, it was already 10.30pm.
5 out of 7 Lam siblings- one uncle H has passed on, and one uncle S who works in Nigeria couldn't make it
Most of the Lam and Leong family- safe for some cousins and relatives who live abroad and a Leong family member who turned back after getting stuck in the jam for too many hours
Background: The celebrated couple's photos
At 10.30am the next day, we met up for breakfast at HollyWood restaurant , a halal restaurant in Canning Garden serving authentic Chinese stall cuisine. We settled for Lobak (a mixed meat and vege fried in batter dish) and Chee Cheong Fann as the kueh teow and roti canai stall had run out of food.
Fried kueh teow. Source: vkeong.com
Lobak dish. Source: http://onokinegrindz.typepad.com/
HollyWood restaurant is always filled to the brim and popular stalls eg the kueh teow and roti canai stalls run out of food by 10.30am.
I don't know when the next reunion will be but I'm sure looking forward to it!