It's amazing how some brains are created to have the ability to draw objects that look as if they are popping out of a page. I can sketch but dimensions confuse me so my drawings are always flat.
My attempt to sketch Ryan Gosling some time last year (or was it the year before?) which, of course, doesn't do justice to the actor himself.
Ramon Bruin is one creative brain who can bring a page to life.
Ramon Bruin, born in 1981 in Alkmaar, The Netherlands, graduated in 2010 at the Airbrush Academie in Lelystad, The Netherlands.
In 2012 Ramon made a worldwide breakthrough with his own invented style which he calls 'Optical Illusionism'.
Optical Illusionism is a combination of drawing and photography. He creates drawings that come to live when photographed from the exact right angle.
By stretching the boundaries of Optical Illusionism, Ramon also invented his 'Multi Layered Illusion' style. The multi layered illusions are drawn on paper or multiple sheets of paper. The sheets of paper are interactive with each other and photographed from an angle the illusion appears they are stacked on top of each other.
For the drawings Ramon mostly uses graphite pencil, but in some pieces he also uses color pencil, ink or acrylics.
Besides drawing and airbrushing Ramon also paints. His style can be explained as a combination of expressionism and neo pop. His paintings are recognizable by the bold use of color and have mostly sarcastic influences.
Ramon also still creates airbrush art on different objects like canvas, motorcycles and guitars.
Here are some of his artwork: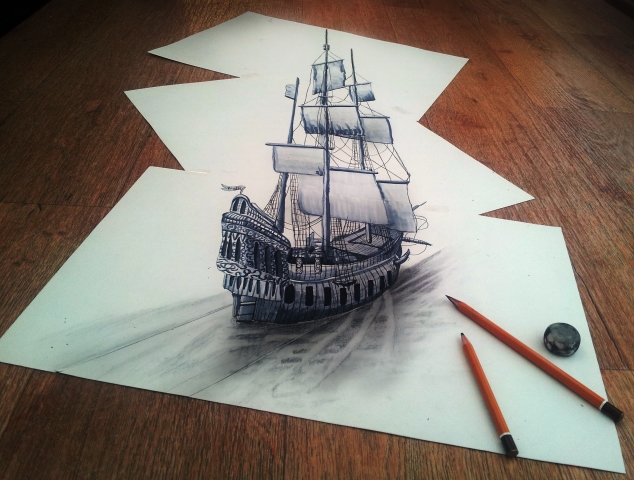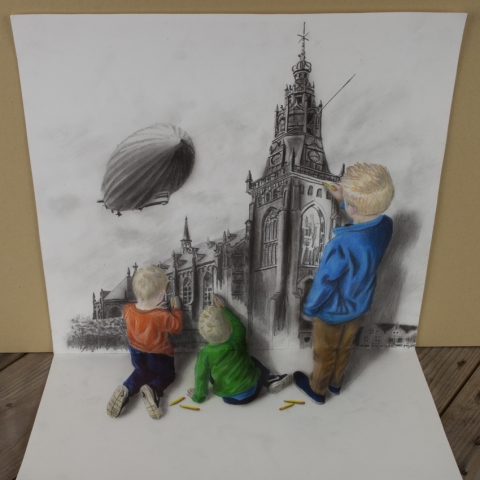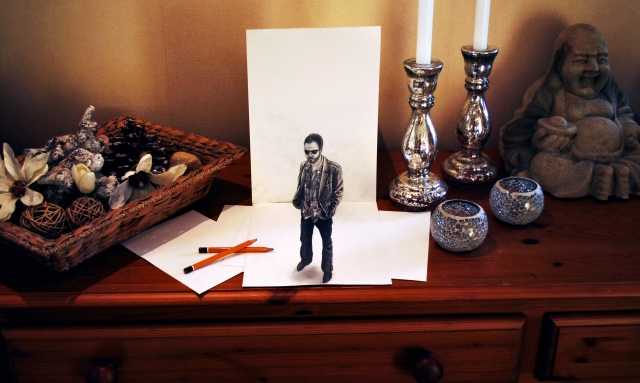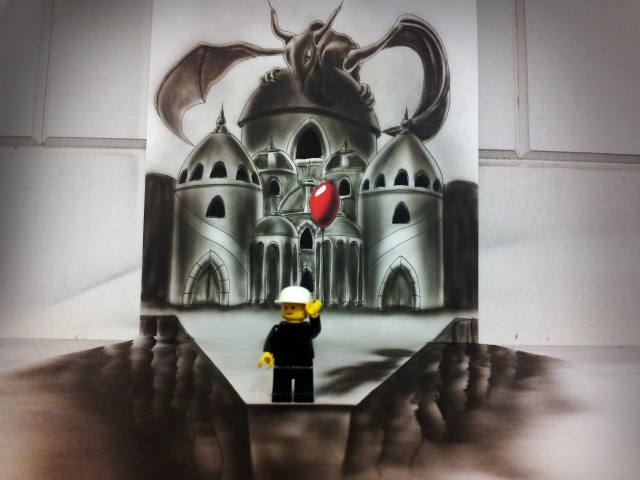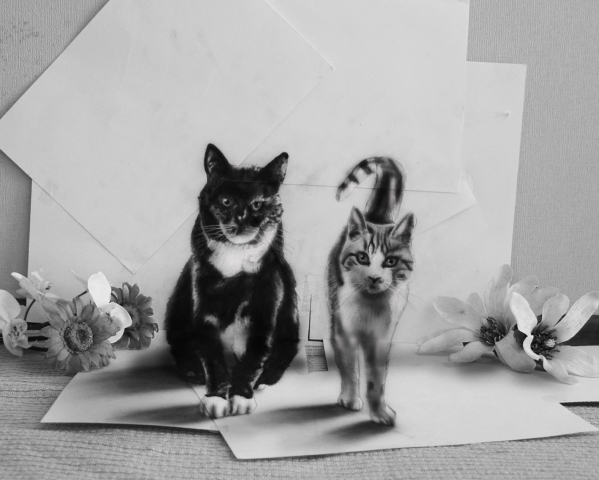 Which is your favourite?
His art can be purchased
HERE